Introducing everyday stress relief.
Overview
Fresh after winning the best new product of 2012 award, the fine people at 1Hour Break™ needed help establishing their brand with their consumers. Our goal for 1Hour Break was to ship as many bottles to new customers as possible. We prepared our "Free Bottle Campaign" where visitors only paid shipping.
While our designers completely reworked their conversion funnel, we hooked up with an affiliate and filmed a product promotion video. The content we provided was able to send 1,000's of unique visitors to the site while our funnel design drastically increased conversion rates.
Branding
Web Design
UX/UI
Video
Illustration
Process
From project inception to the day we ship our final product, our process is about delivering the best results for our clients. Take a look below to see how we increased conversion by over 100%.
Planning
Before jumping into the project, we sat down as a team to plan. This is where we decide which direction we want to take for every part of our strategy. From the video production to the website, we mapped out the story we wanted to tell to ensure maximum efficiency when moving forward with creative direction.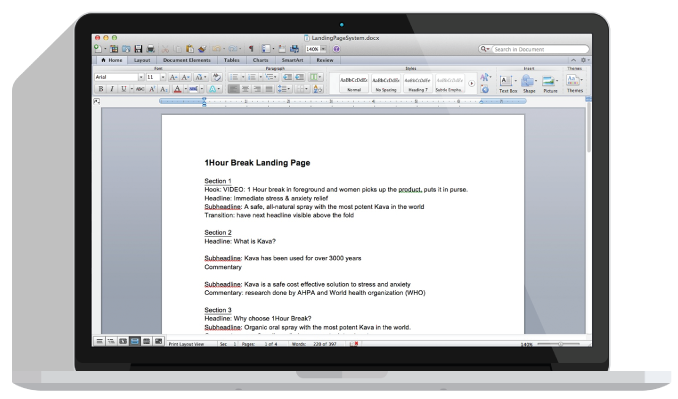 Illustrations
1Hour Break wanted their brand to feel fresh and modern yet professional. When trying to achieve this, It's easy to lose the balance between coming off as too playful or too cold. We decided the best way to achieve balance was to create custom illustrations for the website. This gave 1Hour Break a unique feel, but were also designed to engage users to scroll down the page.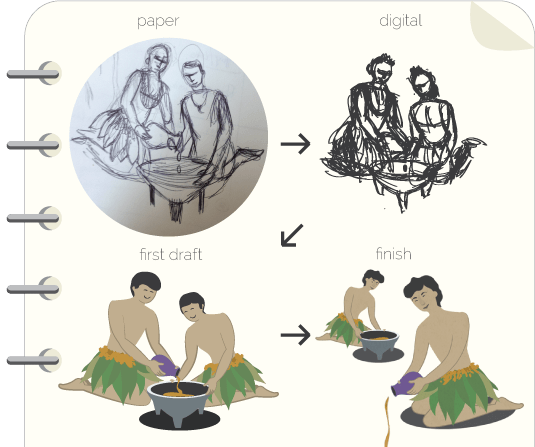 Results From 1st Week
Conversion Rate Increase

Bottles Sold

Sold In Every Continent
Final Product